About FHD Unlimited, Inc.
The nations leading internet display accessories provider since 2002.
FHD Unlimited, Inc. is the parent company of Fine Home Designs and Fine Home Displays.
We are proud to offer our customers a wide selection of display accessories and home accents. We have been a presence on the web since 2002, when we launched Fine Home Designs. Fine Home Displays soon followed. Since that time, we have provided display accessories and home accents to the likes of Tiffany & Co., Wolfgang Puck Catering, Aramark, Swarovski Crystal, The U.S. Navy, Coca-Cola Company, American Heart Association, The Alzheimer's Association, Limited Brands, Coach, C.O. Bigelow Stores, Fidelity Investments, Giant Eagle, Chevron, American Heart Association, Celestial Seasonings Tea, Human Rights Campaign, Disney Studios, The Disney Store and Disney Land, Walt Disney Imagineering, Whole Foods Market, Vera Bradley, Estee Lauder Companies, Williams Sonoma, American Apparel, Neiman Marcus, Guerlain, Museum of Modern Art, Lladro, Corning Museum of Glass, New York & Company, Coldwater Creek, Columbia Sportswear, Chico's, Yves Delorme, Bausch and Lomb, Bath and Body Works, The Greenbrier, Ritz-Carlton, Sheraton Hotels, Marriott International, Hilton Hotels, Loews Hotels, Lockheed Martin, Make-A-Wish Foundation, Simon Pearce Glass, Fitz and Floyd, Conversation Concepts, Madison Square Garden, McDonald's, Starbucks Coffee Company, Lord & Taylor, Macy's, Nordstrom, Brooks Brothers, The Longaberger Company, Mar a Lago, John Derian, Michael Aram, Royal Copenhagen, Starboard Cruise Service, Proctor & Gamble, All branches of the US Military, Harvard, Yale, Princeton and many other colleges and universities and many other large companies for use in retail settings, in addition to the hundreds of thousands of customers who have used our products for their own personal collections and homes. Our products have also been featured in several national publications, including Martha Stewart Living, In Style, Southern Breeze and Parent & Child Magazines.
Our goal is simple;
FHD strives to provide our customers with the best selection of home decor and display accessories available on the web, while also providing the best customer service.
What does this mean for our customers? When you browse at one of our websites, www.finehomedesigns.com or www.finehomedisplays.com, you have access to an amazing variety of items for your collectibles and home Our selection continues to grow as we use your feedback to locate the hard to find items you need to display your collectibles. Additionally, when you shop with us, you also get outstanding customer service and assistance with your shopping experience through our Frequently Asked Questions page, as well as our customer service representatives, via email and telephone. We're happy to provide you with any information that you cannot find in our product descriptions and Frequently Asked Questions area.
We hope you enjoy shopping with us. We welcome the opportunity to assist you in accessorizing your world!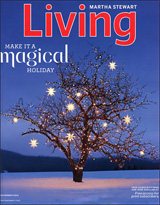 Finehomedisplays.com was featured in the December 2011 issue of
"Martha Stewart Living Magazine" (Pgs. 106 - 108)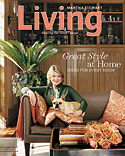 Finehomedisplays.com was featured in the September 2007 issue of
"Martha Stewart Living Magazine" (Pgs. 194, 195 and 250)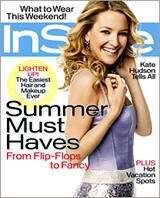 Finehomedisplays.com was featured in the July 2005 issue of
"InStyle Magazine" (Pg. 42)
---
Thank you for shopping with Fine Home Displays!